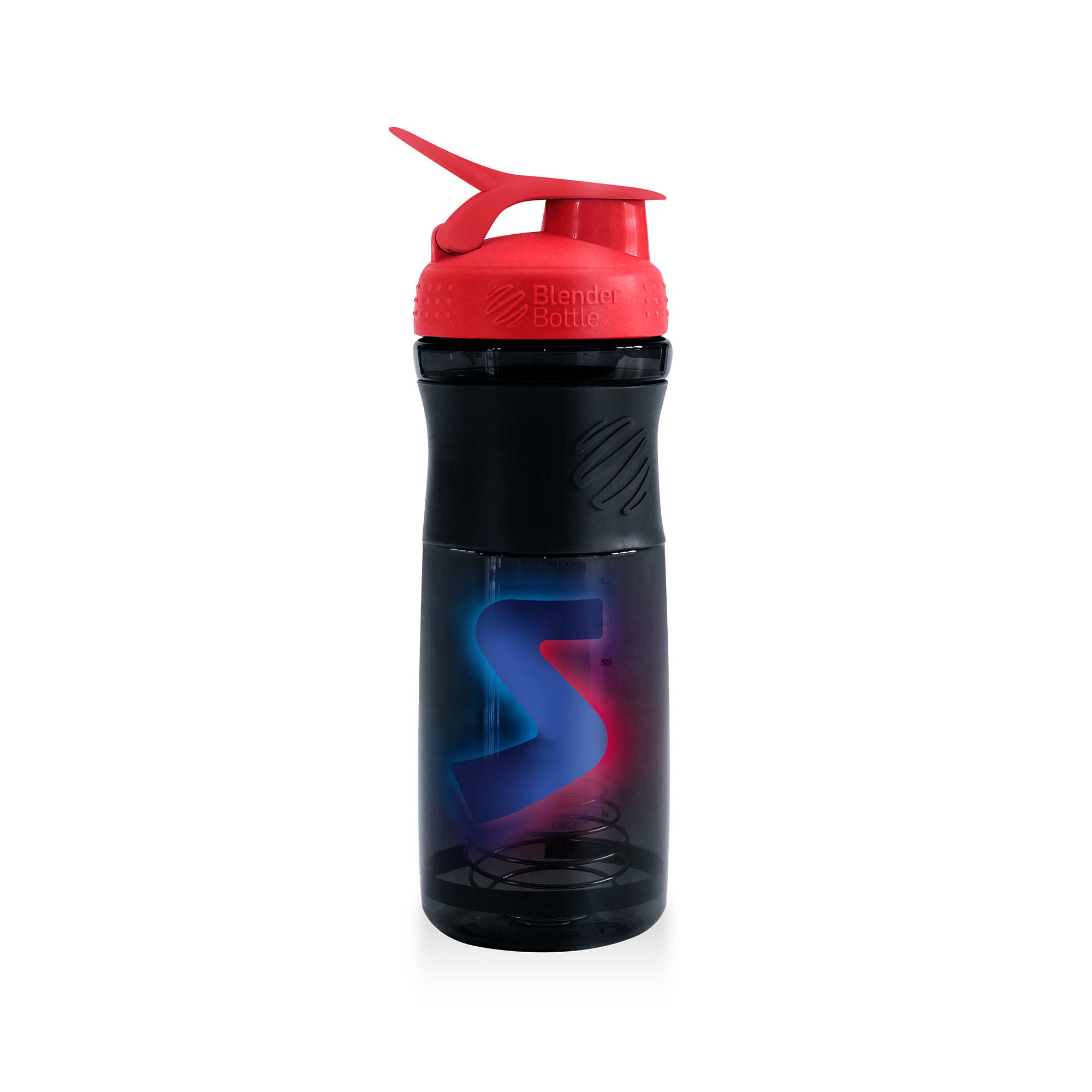 Blender Bottle E-Sport Shaker - 820ml
---
Our shaker, with an impressive capacity of up to 820 ml, is the ideal choice for your performance drink or gaming booster. But that's not all that makes this shaker special. He also convinces with his leakage security. The unique closure of Blender Bottle closes tightly, recognizable by the clear "click" sound. You can rest assured that your drink will stay safe in the shaker no matter where you take it. Enjoy your drinks without worries and experience the practical functionality of our shaker.
BPA Free
The shaker is free from bisphenol A and plasticizers. The special plastic offers superior durability while being ultra-clear without sacrificing safety.
functionality
The revolutionary shaker offers you the possibility to carry it comfortably on a finger or to attach it to a sports bag, backpack or belt with a snap hook.
Recommendation cleaning
We recommend washing the shaker by hand.