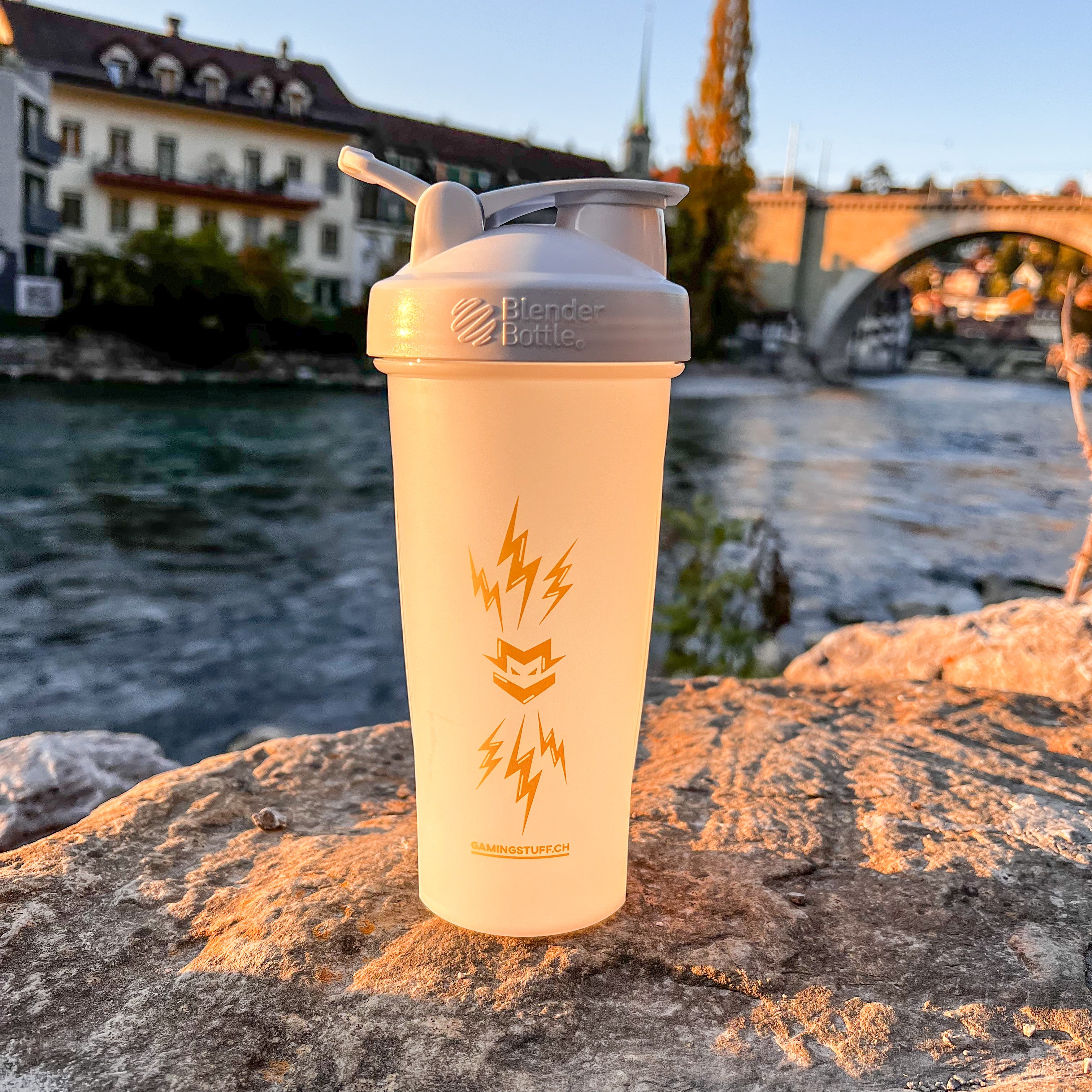 Blender Bottle Shaker - 820ml - GAMINGSTUFF V2
---
Discover the official GAMINGSTUFF.CH Shaker! With a generous capacity of up to 820 ml, this shaker is perfect for preparing your performance drink. The special thing about this shaker is its absolute tightness. Thanks to Blender Bottle's unique cap, you can be sure that once you hear the "click" sound, not a drop will spill out.
BPA free
The shaker is free from bisphenol A and plasticizers. The special plastic from which it is made features superior durability while still being ultra-clear without sacrificing safety.
Versatile functionality
This revolutionary shaker gives you the option of carrying it comfortably with one finger or attaching it to your sports bag, backpack or belt with a carabiner.
Recommended cleaning
To ensure the longevity of the shaker, we recommend washing it by hand.