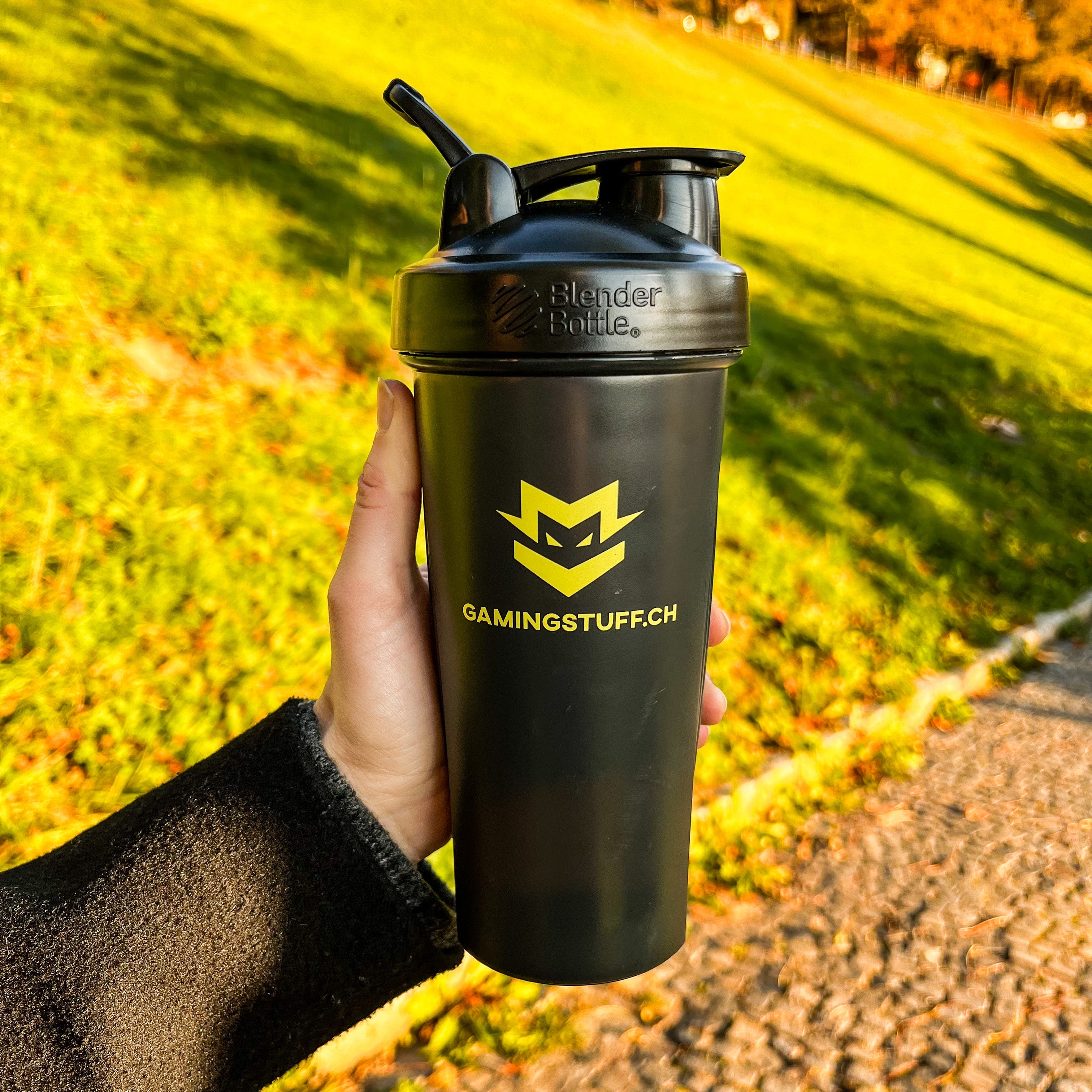 Blender Bottle Shaker - GAMINGSTUFF V1 820ml
---
The GAMINGSTUFF.CH Shaker - official and exclusive. With an impressive capacity of up to 820ml, it's ideal for your performance drink. But the special thing about this shaker is that it is leak-proof. Blender Bottle's unique cap is tightly closed, recognizable by the distinct "click" sound.
BPA Free
The shaker is free from bisphenol A and plasticizers. The special plastic offers superior durability while being ultra-clear without sacrificing safety.
functionality
The revolutionary shaker offers you the possibility to carry it comfortably on a finger or to attach it to a sports bag, backpack or belt with a snap hook.
Recommendation cleaning
We recommend washing the shaker by hand.